History
The Beginning
Central Christian Church was organized with 10 members in 1883, ten years after the City of Texarkana was established.  The Church met in a temporary site on College Hill.
The first building was a small wooden structure at State Line Rd. and Fifth Street in 1884.  The second building was brick and covered two lots on State Line Rd. and Olive Street.  This new church was dedicated on Easter Sunday in 1905.
Central Christian Church moved to its present site and the new building was dedicated on June 26, 1932.  Additional facilities were added, with dedication on August 24, 2003.
Growing
Central Christian Church has been and continues to be very active in the city and area as shown by just a few of the works of the church:

1884- Established a Ladies' Aid Society
1913- Christian Women's Board of Missions chartered with 14 members
1953- Began sponsoring Christian Missionaries to the Congo
1954- Began to foster a spirit of cooperation with other local denominations.
Sponsored Vietnam refugees
Hosted the organizational meeting of the Domestic Violence Prevention Program
Organized a pastoral care team at Wadley Medical Center
Established an ecumenical program for Habitat for Humanity
Hold an annual Christmas Dinner for the homeless
Sponsored a youth mission trip to Mississippi to repair and reconstruct homes damaged by Hurricane Katrina.
Our Current Ministry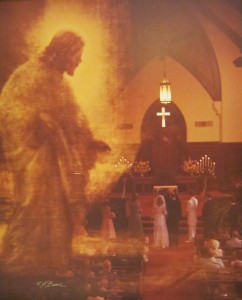 Central Christian Church continues to be involved in ministries throughout the community.  For the past 20 years we have had an Annual Christmas Dinner for the homeless and needy on Christmas Day in our Community Center.
The fourth Sunday of each month we provide the evening meal for the Randy Sam's Shelter in downtown Texarkana.